American Hero Veteran Dog Tag Neckless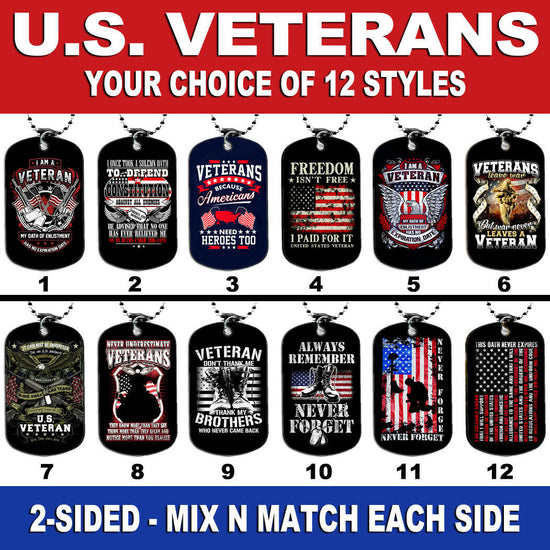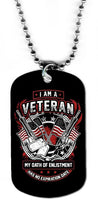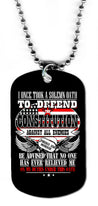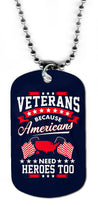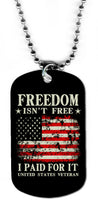 American Hero Veteran Dog Tag Neckless
Product Description
Description
These creative Veteran inspired dog tags are made custom right here in the United States they are incredibly detailed and visually stunning tags! With our dog tags the graphic is permanently affixed to the tag and appears bright and vibrant for years to come. No matter your purpose for ordering these you will be proud to show your tags off. These cool dog tags graphics are on both front and back.
These laser printed tags are a perfect gift for any current or former military hero. The vibrant colored image will not fade or crack. The tags can be worn for every occasion.   
Dog Tag Size:  1.125" wide x 2" tall
Beaded Chain Length: 30"  (Can be shortened)
LET OUR CUSTOMERS SPEAK FOR US
Wear it 24/7
I admired my husbands band and he talked me into ordering one of my own. I love that I can swim in it and wear it 24/7 without even knowing I'm wearing it!
Gay C.
08/12/19
Spot on With Values
Amazing once you get it paired works perfectly. Spot on with values pulse BP etc. Vibration strong enough to get your attention when text or call comes in. If you want it for sport mode that is not the best. Only has run walk home no choices like swim paddle etc. It is very waterproof salt and fresh. Battery lasts 4 days before charging again. Great buy overall.
Lorem.
07/16/19