32GB Wooden Crafted Guitar USB Drive With Gift Wooden Box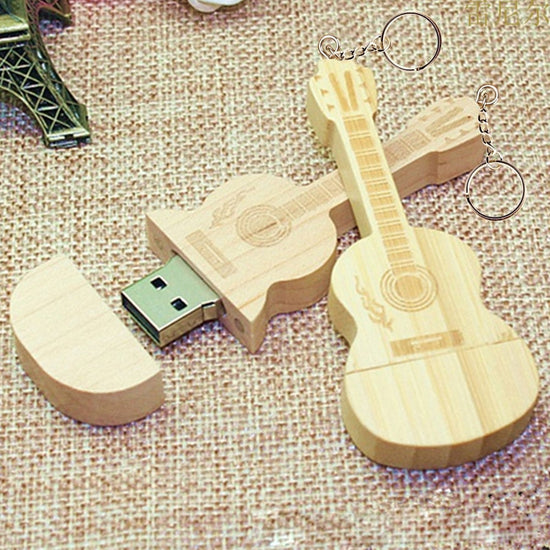 32GB Wooden Crafted Guitar USB Drive With Gift Wooden Box
Product Description
Description
This beautifully crafted wooden guitar USB keychain can store up to 600 songs from your favorite band. Aspiring musicians can store and take their latest and greatest creations everywhere they go for quick and easy transfer. Made from your choice of either Maple or Bamboo crafted with music in our soul. Gift box included perfect for graduation, upcoming recitals or any music lover you know. 
Interface Type: USB 2.0
Product Type: Flash Disk
Style: Guitar
Material: Wooden
LET OUR CUSTOMERS SPEAK FOR US
Wear it 24/7
I admired my husbands band and he talked me into ordering one of my own. I love that I can swim in it and wear it 24/7 without even knowing I'm wearing it!
Gay C.
08/12/19
Spot on With Values
Amazing once you get it paired works perfectly. Spot on with values pulse BP etc. Vibration strong enough to get your attention when text or call comes in. If you want it for sport mode that is not the best. Only has run walk home no choices like swim paddle etc. It is very waterproof salt and fresh. Battery lasts 4 days before charging again. Great buy overall.
Lorem.
07/16/19