Duckout™ Outdoorsman Pro EDC Survival Credit Card Tool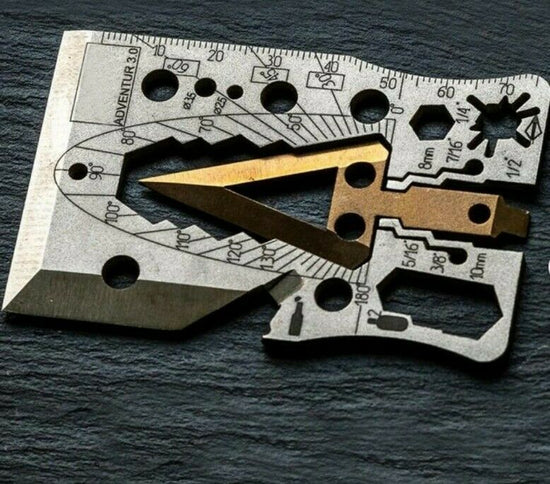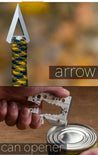 Duckout™ Outdoorsman Pro EDC Survival Credit Card Tool
Product Description
Description
Duckout™ Outdoorsman Pro EDC Survival Credit Card Tool was born in the mind of a survival genius after a long grueling 3+ years of designing, prototyping, and testing in different conditions. We are so excited to bring to you the next evolution in multitool greatness with its 40+tools and even more functions and go anywhere size you'll wonder how you ever lived without it.
 Duckout™ Outdoorsman Pro EDC Survival Credit Card Tool has the highest hardness-56-58HRC. Such hardness you can usually only find in higher quality pocket knives and kitchen knives from Japan. Those knives remain sharp considerably longer than cheaper knives. The unique Lock System makes the Arrow Head stay tight inside. The arrows are sharp enough (not extremely) to use them from the box. So use wisely
LET OUR CUSTOMERS SPEAK FOR US
Wear it 24/7
I admired my husbands band and he talked me into ordering one of my own. I love that I can swim in it and wear it 24/7 without even knowing I'm wearing it!
Gay C.
08/12/19
Spot on With Values
Amazing once you get it paired works perfectly. Spot on with values pulse BP etc. Vibration strong enough to get your attention when text or call comes in. If you want it for sport mode that is not the best. Only has run walk home no choices like swim paddle etc. It is very waterproof salt and fresh. Battery lasts 4 days before charging again. Great buy overall.
Lorem.
07/16/19