Duckout™ PocketPli 9 In 1 EDC Stainless Steel Multi-Tool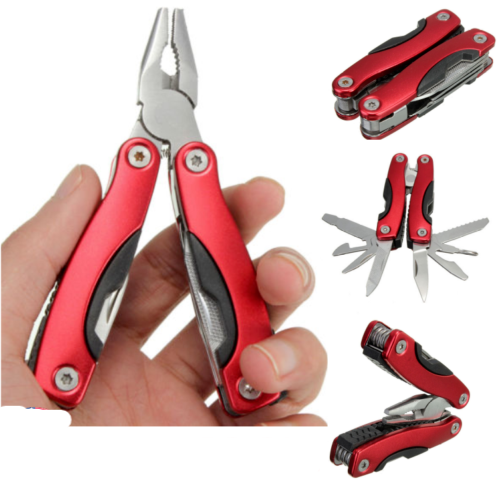 Duckout™ PocketPli 9 In 1 EDC Stainless Steel Multi-Tool
Product Description
Description
Introducing the next installment to the Duckout™ EDC series "PocketPli" is this must have multi-tool pocket pliers you've been looking for. The multi-tool pliers are great for those quick around the house jobs. Perfect for everyday carry, never be caught unprepared again. This multifunctional tool is built to last and is tough as steel. Easy operation is simple and convenient.  The non-slip handle feels comfortable. Packed with nine features you will be prepared for what might come your way.  Great for camping, hiking, hunting, fishing and so much more.
LET OUR CUSTOMERS SPEAK FOR US
Wear it 24/7
I admired my husbands band and he talked me into ordering one of my own. I love that I can swim in it and wear it 24/7 without even knowing I'm wearing it!
Gay C.
08/12/19
Spot on With Values
Amazing once you get it paired works perfectly. Spot on with values pulse BP etc. Vibration strong enough to get your attention when text or call comes in. If you want it for sport mode that is not the best. Only has run walk home no choices like swim paddle etc. It is very waterproof salt and fresh. Battery lasts 4 days before charging again. Great buy overall.
Lorem.
07/16/19