DuckOut™ S.O.S. Emergency Tactical Survival Tin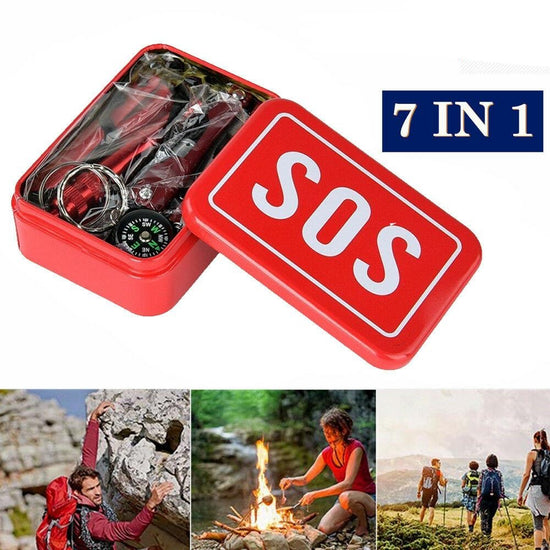 DuckOut™ S.O.S. Emergency Tactical Survival Tin
Product Description
Description
The DuckOut™ S.O.S. Emergency Tactical Survival Tin can go with you anywhere!  Great for travelers, boaters, campers, hikers, or your car.  The 4" wide by 3" deep tin contains 20 practical tools for legitimate hands-on survival and convenience. 
All these tools packed into one  
A 6-in-1 multi-flashlight (which includes a flashlight, pliers, knife, Philips head, flat head and saw), compass, wire saw, 11-in-1 swiss-card (can opener, knife edge, screwdriver, ruler, bottle opener, 2 position wrenches, butterfly wrench, saw blade, and direction indicator), whistle, and stainless steel/plastic fire starter.   Everything is compactly stored in a light and durable tin case! 
LET OUR CUSTOMERS SPEAK FOR US
Wear it 24/7
I admired my husbands band and he talked me into ordering one of my own. I love that I can swim in it and wear it 24/7 without even knowing I'm wearing it!
Gay C.
08/12/19
Spot on With Values
Amazing once you get it paired works perfectly. Spot on with values pulse BP etc. Vibration strong enough to get your attention when text or call comes in. If you want it for sport mode that is not the best. Only has run walk home no choices like swim paddle etc. It is very waterproof salt and fresh. Battery lasts 4 days before charging again. Great buy overall.
Lorem.
07/16/19