EnviroAirPX2.0™ Mini Car Air Purifier 😷 - 🦠THE VIRUS BUSTER🦠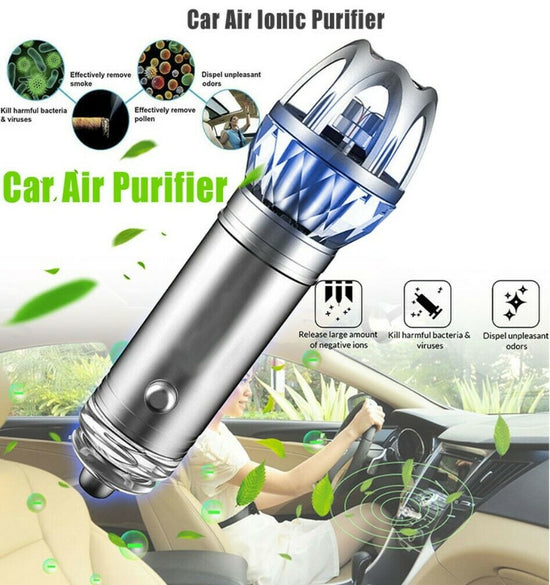 EnviroAirPX2.0™ Mini Car Air Purifier 😷 - 🦠THE VIRUS BUSTER🦠
Product Description
Description
🦠PROTECTING YOUR AIR SPACE IS MORE IMPORTANT THEN EVER🦠
🛡️

😷

🛡️

😷

🛡️
Give yourself another level of protection from those nasty bugs like the recent pandemic Coronavirus and the ever-changing Flu and Cold viruses.
🛡️

😷

🛡️

😷

🛡️
Protect your air space from those bad particles 🦠such as bacteria, dander, pollen, dust, mold, smoke allergen, and chemical vapors that cause illness with the EnviroAirPX2.0™ car ionizer.😷

This advanced ionizer creates negative ions that attract positively charged harmful particles. The negative and positive ions bonded together making the illness-causing particles extremely weighty and unable to float clearing the air and drastically improving the quality of the air you breathe while driving in the car.  EnviroAirPX2.0™ has the added bonus of eliminating bad odor it will even remove smoke odor from your car. 

LET OUR CUSTOMERS SPEAK FOR US
Wear it 24/7
I admired my husbands band and he talked me into ordering one of my own. I love that I can swim in it and wear it 24/7 without even knowing I'm wearing it!
Gay C.
08/12/19
Spot on With Values
Amazing once you get it paired works perfectly. Spot on with values pulse BP etc. Vibration strong enough to get your attention when text or call comes in. If you want it for sport mode that is not the best. Only has run walk home no choices like swim paddle etc. It is very waterproof salt and fresh. Battery lasts 4 days before charging again. Great buy overall.
Lorem.
07/16/19