Fancy Pet Companion 3-in-1 Retractable Leash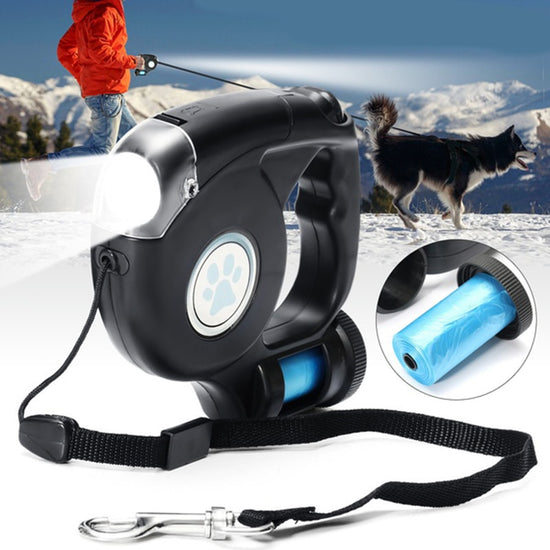 Fancy Pet Companion 3-in-1 Retractable Leash
Product Description
Description
You'll never know how you lived without the Fancy Pet Companion 3-in-1 Retractable Leash. This leash makes walking your furry friend a breeze. Walking your pet doesn't have to mean juggling countless items along.  
Feel safe at night and early morning knowing your path is well lit. Help keep our parks and paths ways clean with the easy to dispense bags for easy waste clean up. This 3-in-1 retractable leash is lightweight, compact, comes with a detachable LED flashlight and a waste bag dispenser.
15ft retractable leash,
Slide-off LED flashlight,
Waste bag dispenser (bags not included)
Single touch lock and release system
Recommended For dogs weighing up to 45lbs
LET OUR CUSTOMERS SPEAK FOR US
Wear it 24/7
I admired my husbands band and he talked me into ordering one of my own. I love that I can swim in it and wear it 24/7 without even knowing I'm wearing it!
Gay C.
08/12/19
Spot on With Values
Amazing once you get it paired works perfectly. Spot on with values pulse BP etc. Vibration strong enough to get your attention when text or call comes in. If you want it for sport mode that is not the best. Only has run walk home no choices like swim paddle etc. It is very waterproof salt and fresh. Battery lasts 4 days before charging again. Great buy overall.
Lorem.
07/16/19