Interactive Fish Out Of Water Simulation Cat Toys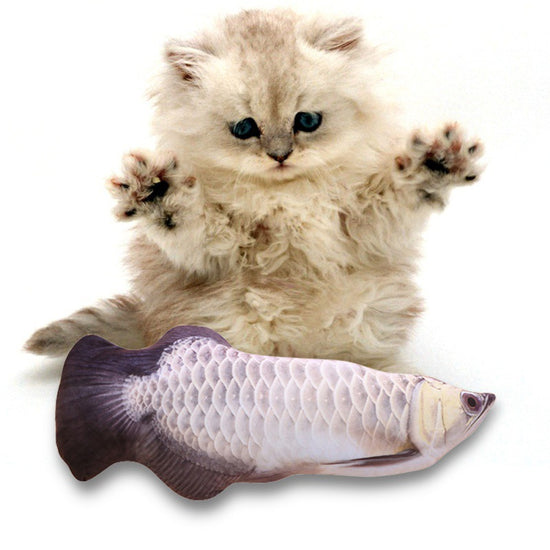 Interactive Fish Out Of Water Simulation Cat Toys
Product Description
Description
Your cat will love this Interactive Fish Out Of Water Simulation Cat Toy, your furry little guy will not be able to resist those natural hunting instincts. It would be hard-pressed not to crack a smile while watching your pet enjoy their new best friend for hours on end right out of the box.
This fun toy is rechargeable and even has a compartment for every feline's favorite catnip past time. Added even more fun for your purrrr-fect companion. 
LET OUR CUSTOMERS SPEAK FOR US
Wear it 24/7
I admired my husbands band and he talked me into ordering one of my own. I love that I can swim in it and wear it 24/7 without even knowing I'm wearing it!
Gay C.
08/12/19
Spot on With Values
Amazing once you get it paired works perfectly. Spot on with values pulse BP etc. Vibration strong enough to get your attention when text or call comes in. If you want it for sport mode that is not the best. Only has run walk home no choices like swim paddle etc. It is very waterproof salt and fresh. Battery lasts 4 days before charging again. Great buy overall.
Lorem.
07/16/19