SMAEL Men's Military Tactical Quartz Watch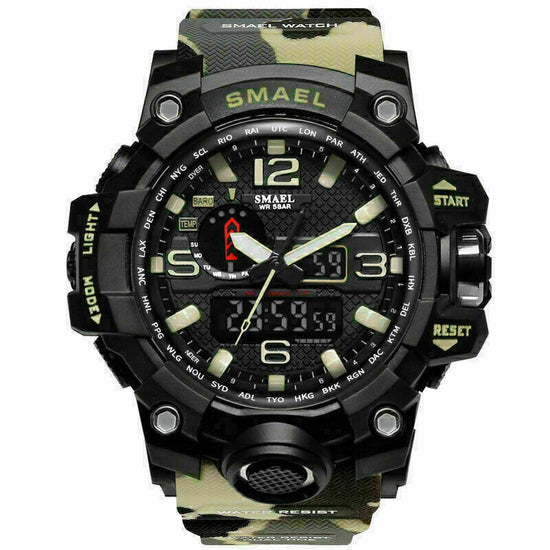 SMAEL Men's Military Tactical Quartz Watch
Product Description
Description
SMAEL Watches, the leading manufacturer of sophisticated, military and tactical watches worldwide, SMAEL proudly introduces this special version of rugged and dependable timepieces. This watch will impress anyone receiving it. 
This SMAEL watch is the perfect gift for a military man or man who loves the outdoors.  The SMAEL watch is one of our top rated men's watches because of the durability and outstanding features.
After years of development, SMAEL has unveiled this exclusive military watch model, representing the most durable and innovative watch ever created. 
The watch encompasses a convenient clasp and water resistance, including showering, hand washing, and even swimming up to 3 meters.
LET OUR CUSTOMERS SPEAK FOR US
Wear it 24/7
I admired my husbands band and he talked me into ordering one of my own. I love that I can swim in it and wear it 24/7 without even knowing I'm wearing it!
Gay C.
08/12/19
Spot on With Values
Amazing once you get it paired works perfectly. Spot on with values pulse BP etc. Vibration strong enough to get your attention when text or call comes in. If you want it for sport mode that is not the best. Only has run walk home no choices like swim paddle etc. It is very waterproof salt and fresh. Battery lasts 4 days before charging again. Great buy overall.
Lorem.
07/16/19