SoothyWrap™ Hot And Cold Knee Compression Therapy Wrap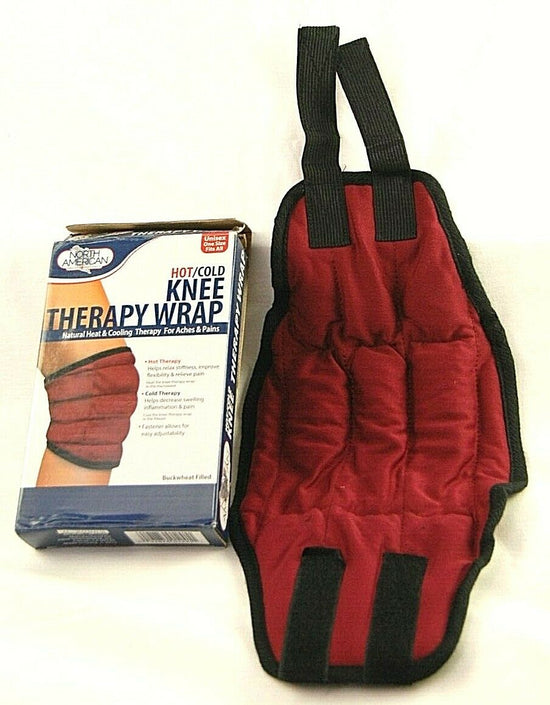 SoothyWrap™ Hot And Cold Knee Compression Therapy Wrap
Product Description
Description
Constantly on the go but experiencing knee pain? Strenuous workouts, household chores and maybe its a touch of arthritis all these things can put tremendous stress on your knees. SoothyWrap™  Hot And Cold Knee Compression Therapy Wrap will help relieve it all so you can keep moving. The flexible Velcro strap keeps the wrap comfortably in place, even during a workout. Chill it in the fridge or freezer for analgesic cold, or pop it in the microwave for penetrating heat. The pack holds its therapeutic temperature for up to 20 minutes so you get fast, effective relief.
KNEE COMPRESSION THERAPY HELPS CHRONIC ACHES AND PAINS
SoothyWrap™  Hot And Cold Knee Compression Therapy Wrap provides uniform and circumferential coverage to help optimize your knee recovery after a long day out and about, the big game or a hard day at work. This therapeutic wrap offers the compression and support to your knee while providing some range of motion, so you don't have to completely sit still to recover. Whether you're shopping for yourself or a loved one, you can trust our adjustable straps and universal fit to provide the right level of compression and comfort, exceeding the expectations of your average compression wrap.
A REUSABLE SOLUTION TO KEEP YOU MOVING
Each SoothyWrap™  Hot And Cold Knee Compression Therapy Wrap are designed with reusable heating and cooling packs that maintain the desired temperature for up to 20 minutes — allowing for optimal recovery and use. With added heat and cold therapy, our knee compression wrap will help you get back on your feet and moving pain-free in no time!  It's perfect after exercise, a tough day at work, or a day kneeling in the garden.
WHY DO YOU WANT THIS THERAPEUTIC KNEE WRAP
Heat & Ice: easily switch between hot or cold compression depending on your therapy needs
Improve recovery: maintains ideal and uniform therapy temperature - cold or hot - for up to 20 minutes
Reduce swelling: hot/cold therapy combined with all-around compression minimizes pain and inflammation
Choose natural: A legitimate drug alternative helps stimulate your body's natural recovery solution
Plant Forward: Reusable and non-toxic. Laytex
Fits Most: Unisex and one size fits all
LET OUR CUSTOMERS SPEAK FOR US
Wear it 24/7
I admired my husbands band and he talked me into ordering one of my own. I love that I can swim in it and wear it 24/7 without even knowing I'm wearing it!
Gay C.
08/12/19
Spot on With Values
Amazing once you get it paired works perfectly. Spot on with values pulse BP etc. Vibration strong enough to get your attention when text or call comes in. If you want it for sport mode that is not the best. Only has run walk home no choices like swim paddle etc. It is very waterproof salt and fresh. Battery lasts 4 days before charging again. Great buy overall.
Lorem.
07/16/19