Universal Sport Armband Pouch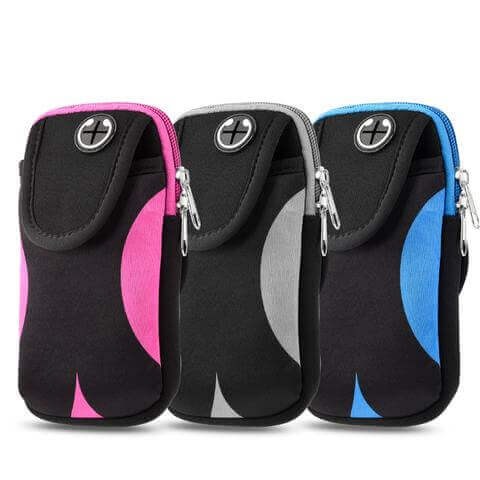 Universal Sport Armband Pouch
Product Description
Description
🔻 Check the box below and add this item to your cart for a 20% discount on the VM6 - Limited Time Offer ⏱️⌛🔻
Hit the path in true comfort with the Universal Sports Armband.
Made with ultra-lightweight, sweatproof, high-quality performance fabric, this armband is designed to fit you perfectly with little to no need for adjusting.
The VM Universal Sport Armband is the easiest and most secure way to take your smartphone on your next run, walk or gym session. That's right this sports band FITS ALL PHONES, including the newest iPhone 10 and All Samsung Galaxy versions.
QUICK TO ATTACH / DETACH
Forget squeezing your smartphone into an annoying plastic pouch. Carry all your essential items in the form-fitting pouch, and close the VELCRO brand fastener over it. Slide the armband up onto your arm, where it sits securely and comfortably no matter how fast you move those arms.
Additional Features
- Very easy to connect to headphones during a workout and provide well-rounded protection.

- Waterproof and sweat-proof function to better protect your mobile phone, make you feel more comfortable during exercise.

- Very easy to insert and remove your device.
LET OUR CUSTOMERS SPEAK FOR US
Wear it 24/7
I admired my husbands band and he talked me into ordering one of my own. I love that I can swim in it and wear it 24/7 without even knowing I'm wearing it!
Gay C.
08/12/19
Spot on With Values
Amazing once you get it paired works perfectly. Spot on with values pulse BP etc. Vibration strong enough to get your attention when text or call comes in. If you want it for sport mode that is not the best. Only has run walk home no choices like swim paddle etc. It is very waterproof salt and fresh. Battery lasts 4 days before charging again. Great buy overall.
Lorem.
07/16/19