Lumbar Decompression Support Belt Heat Therapy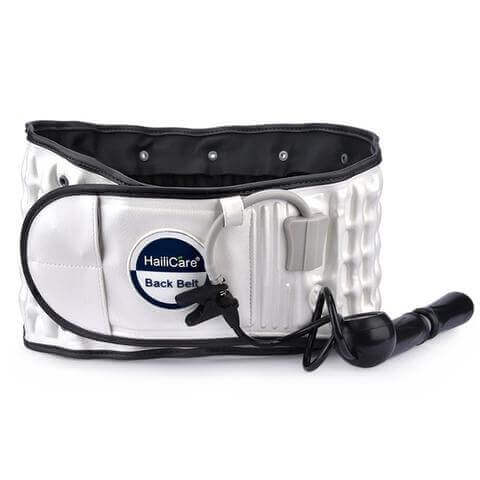 Lumbar Decompression Support Belt Heat Therapy
Product Description
Description
Feeling stiff and unable to move as you would like? With just a few pumps lengthen muscles and relieve debilitating back pressure. As you feel your spine straighten and your back pain melt away, you'll wonder how you ever lived without it.
The Lumbar Decompression Support Belt With Optional Heat Therapy relieves painful pressure on discs and joints while providing soothing heat. 
This portable back traction device comes highly recommended by doctors and chiropractors and beloved by back patients worldwide. Wear it while performing all your daily activities standing, sitting, walking, driving, sleeping – it can be worn any and everywhere.
Suitable for waist sizes 29inch-49inchs
LET OUR CUSTOMERS SPEAK FOR US
Wear it 24/7
I admired my husbands band and he talked me into ordering one of my own. I love that I can swim in it and wear it 24/7 without even knowing I'm wearing it!
Gay C.
08/12/19
Spot on With Values
Amazing once you get it paired works perfectly. Spot on with values pulse BP etc. Vibration strong enough to get your attention when text or call comes in. If you want it for sport mode that is not the best. Only has run walk home no choices like swim paddle etc. It is very waterproof salt and fresh. Battery lasts 4 days before charging again. Great buy overall.
Lorem.
07/16/19